Peter Piper Pizza is a Arizona-based delicious pizza chain with locations in California, Florida, Arizona, New Mexico, Texas, Mexico and Nevada, and formerly in Utah, Colorado, Oklahoma and Michigan.
It Was founded in 1973 by Anthony M."Tony" Cavolo and the company Headquartered is in Phoenix, Arizona, U.S. The very first Peter Piper began in Glendale, Arizona.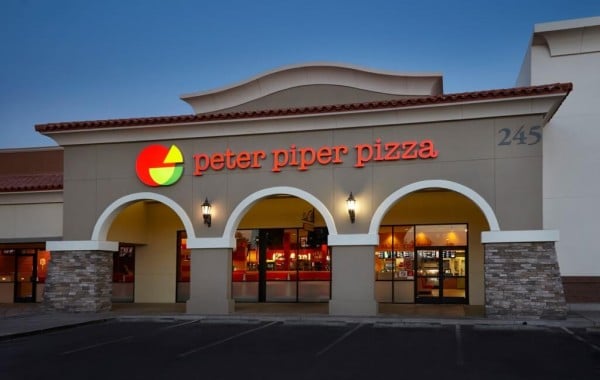 Have you ever tasted Peter Piper Pizza? If yes or you need to provide your honest opinion then you can take part in their guest satisfaction survey. You will also get a chance to win free PPP coupons which you can redeem in your Next Peter piper Pizza. All the details are given in this article. Also don't forget to check out more food surveys in this blog.
PPPSurvey Rules
To enter the survey your age must be minimum 18
The sweepstake is open to the legal Resident of the United State or Canada.
To enter the survey online you will require a purchase receipt or a valid invitation code from Peter Piper Pizza
A Basic knowledge of English or Spanish language is required.
Sweepstake reward can't be transferable
A purchase will not increase your chance of winning the prize
PPPSurvey Reward
Upon Completion of the survey You will get Peter Piper Pizza Coupons, which you can redeem on your next visit.
Steps to take Peter Piper Pizza Survey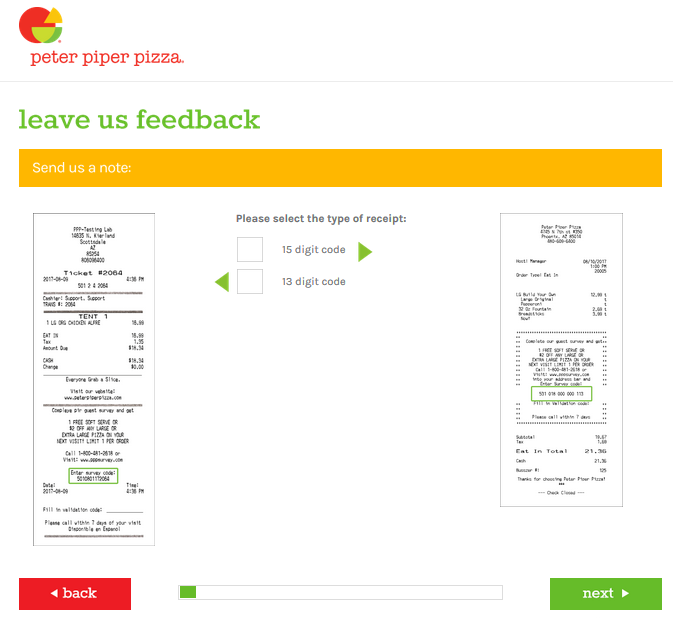 Take out your Peter Piper Pizza purchase receipt and find the survey code

You may have 2 different receipt one is 15-digit and other is 13-digit receipt

Now visit the official survey site which is – http://www.pppsurvey.com
On the homepage select the language between english and spanish and click on next
Now next step is to enter your 15 or 13 digit survey receipt code (receipt example is given in the above image)
In the survey you will require to answer several questions based on your last pizza store visit
Submit your honest feedback
Upon answering the PPPsurvey questions, you will be asked to leave your contact details. We recommend you read the company's privacy policy, especially the way they use the information collected from participants.
Now You have Successfully completed the survey.
Source Links