The first Ground Round® was started in the year 1969 by Howard Johnson. During the early 1980s, Ground Round ® evolved towards a fun, family-oriented environment. In the 1990s, everyone, including families, began to dine out more often. People expected quality food and service, and once again, the Ground Round® met this guest expectation by improving food quality, taste profiles, portion size, customer service, and overall value.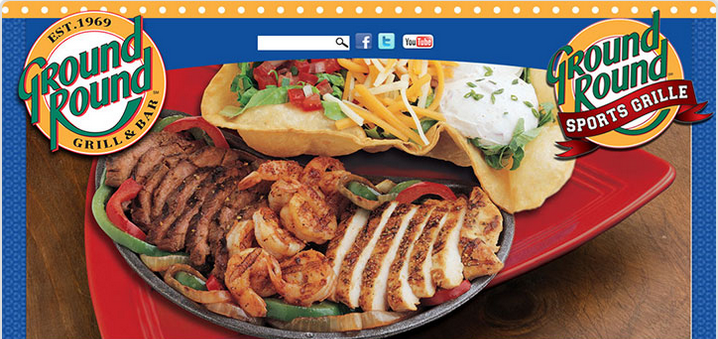 Ground Round Grill & Bar are inviting their customer to take part in their survey & sweepstake which can improve their services and helps them to serve their customer according to their requirements. So, if you have recently visited the restaurant and need to win free coupons then don't forget to take part in their customer feedback survey.
Ground Round Grill & Bar Guest Survey Rules
Minimum age at the time to take part in the survey is 18
Company employees and their affiliates with promotors are not eligible to take part in the survey
Basic understanding of English language is required
For an online survey, a working internet connection is required
To take part in the online survey a valid purchase receipt of Ground Round Grill & Bar restaurant is necessary to enter the survey/invitation code
Winners of this Survey and Sweepstakes will be rewarded with a Validation Code or coupons (Read official sweepstake rules for more details)
Steps to take Ground Round Grill & Bar Guest Survey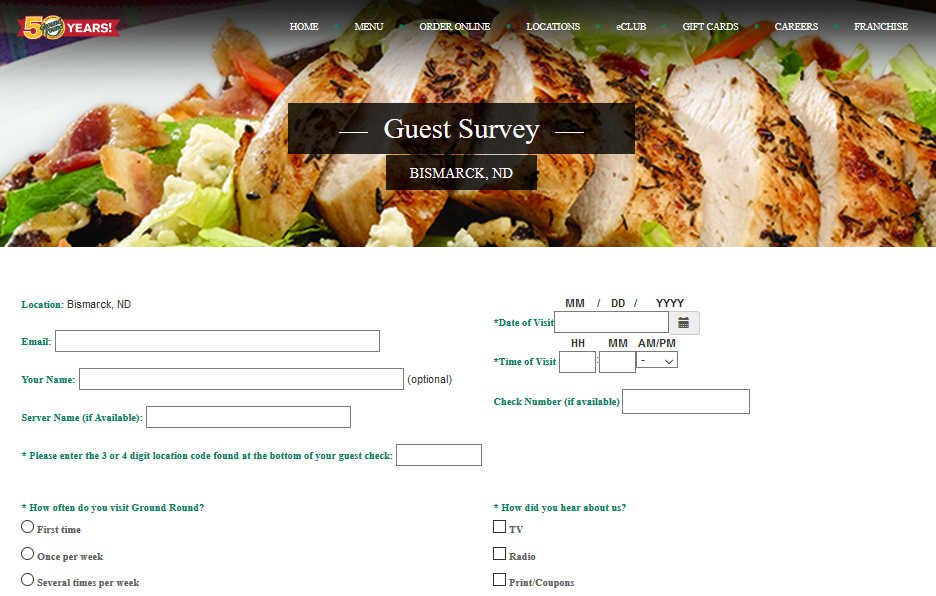 Before taking part in the survey make sure your purchase receipt is ready to enter the check number and server name (If available)
The first step is to go to the official survey site – https://groundround.com/survey/1937
On the survey homepage, you can see there are many Empty Boxes available.
Start with the email ID, Name, date of visit and then enter the 3 or 4 digit location code found at the bottom of your guest check and other details
You also have to provide your feedback by selecting and rating their customer services as asked on the survey homepage.
In the last if you have any additional information you would like to share about your recent visit then provide that.
Submit the survey
How to contact Ground & Round Grill Bar?
In case if you want to contact the team you can send a message to their Contact Page
Mailing Address:
Independent Owners Cooperative, LLC
Attn: Guest Relations
15 Main St. Suite 210
Freeport, ME 04032
Official Website – groundround.com